Shopping Cart
Your Cart is Empty
There was an error with PayPal
Click here to try again
Thank you for your business!
You should be receiving an order confirmation from Paypal shortly.
Exit Shopping Cart
| | |
| --- | --- |
| Posted on June 15, 2022 at 3:25 PM | |
The Return of the Cold Turkey
DRAFT 2.0
16 juni 2022
Cold turkey is de aanduiding voor het geheel van verschijnselen bij een drugsverslaafde als die ineens stopt met het gebruik van hard drugs. De persoon ervaart vreselijke pijnen en rillingen. Na enige tijd trekken deze symptomen weg, als de persoon het volhoudt. Een alternatieve vorm van afkicken is afbouwen of vervanging van de drugs door metadon. Maar in alle gevallen is niet de fysieke verslaving het grootste probleem, maar de psychische en sociale problemen die hebben geleid tot het probleem.
José Jardim werd gevraagd om toe te treden tot het kabinet van interim-premier Stanley Betrian als minister van Financiën in september 2012. Op 31 december 2012 werd het kabinet van Daniel Hodge geïnstalleerd, waarin Jardim als enige minister over ging. Na de interimperiode van het kabinet Hodge zette Jardim dezelfde functie voort in het kabinet van Ivar Asjes in 2013 beëdigd.
Jardim en het kabinet Hodge duiden het financieel beleid aan als cold turkey. De overheidsfinanciën, het begrotingstekort, moest zo snel mogelijk worden opgeheven. Draconische inkomsten verhogende maatregelen en bezuinigingen werden doorgevoerd. Als de operatie succesvol was, was in ieder geval de patient, de economie en samenleving van Curaçao, gestorven. Nooit meer na dien kenden wij economische groei, want de overheid haalde alle geld uit de samenleving.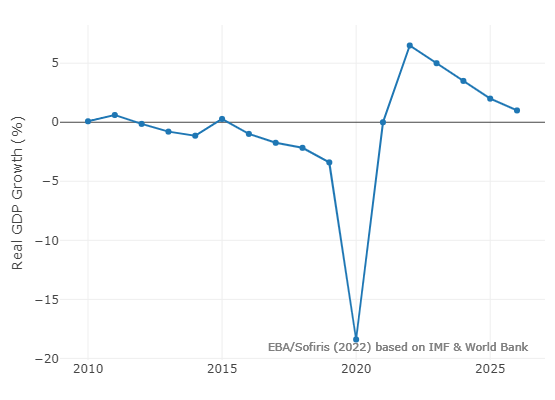 In 2022 treedt een nieuwe fiscalist aan als minister van Financiën in het kabinet Pisas II. Hij vindt ook dat Curaçao niet moet lenen om terug te komen van de pandemie en voert een cold turkey beleid om achterstallige belastingen te innen. Hij meldt record belastingopbrengsten, in een tijd dat ook de inflatie ongekend hoog is. De economie die al dood is, wordt een tweede keer gedood. Volgens mij hebben wij niets geleerd van de eerste cold turkey.
Ik hoor geen enkele econoom vertellen hoe het nu verder moet. Veel mensen hebben hun hoop gevestigd dat de schimmige onderhandelingen om de raffinaderij succesvol zullen zijn. En praten over het aantrekken van investeerders en het ontwikkelen van nieuwe economische sectoren.
Miguel Goede
Categories: DRAFT 2.0
/